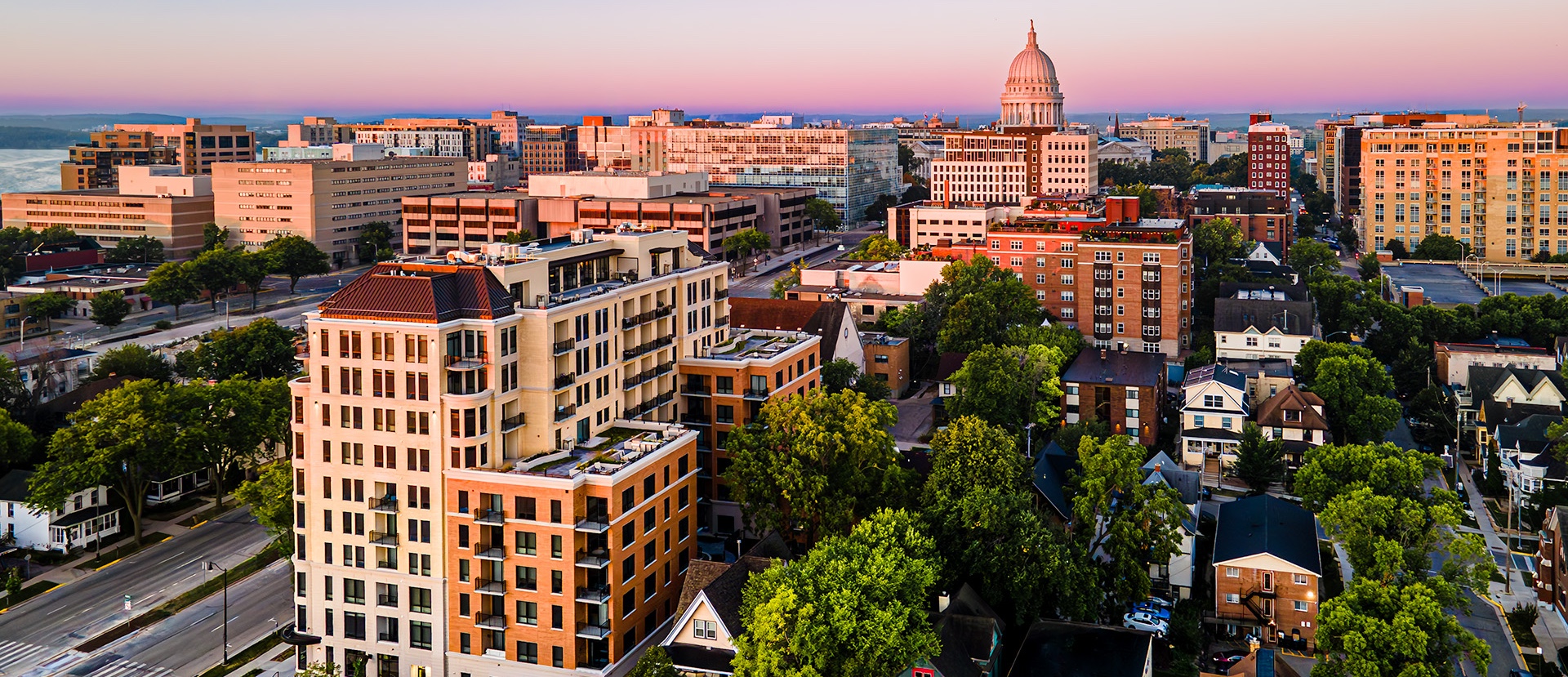 An Uptown Life in Downtown
World cuisine to the very best in local fare. Exceptional entertainment venues around every corner. Bars, breweries, distilleries, cafés & clubs. Festivals, events, and the nationally-renowned Dane County Farmers' Market. Shopping districts and neighborhood enclaves that embrace all styles and tastes. Museums. The Capitol Square. Lake Monona and Lake Mendota. Bike and walking paths everywhere to take you anywhere. The vibrancy of Madison's life, culture, community, history & beauty intersect at your front door.
Step out. Take it all in.
MUSIC & ENTERTAINMENT VENUES
FESTIVAL AND EVENTS
SHOPPING AND RESTAURANT DISTRICTS
WHERE TO EAT & DRINK
RECREATION
ESSENTIALS